The Global Hydromulching Network unites a group of European independent distributors and businesspeople that share a common vision and an aligned strategy. The Network promotes and favours education, and the development and growth of the HYDROMULCHING Industry.
The Global Hydromulching Network in particular gives access to:
A large range of Experiences and References to projects and jobsites throughout the whole of Europe and the Middle East
Implementation and Application Procedures en documented Solutions
Local contacts to Experts everywhere in Europe.
Important stocks of HYDROMULCHING Consumables as well as HYDROSEEDERS & HYDROMULCHERS.
Open the Door to a World of Hydromulching and Hydroseeding Applications
 Looking for access to Hydromulching and Hydroseeding technologies?
The Global Hydromulching Network offers that
 thanks to a growing group of Experts in this fascinating field.
The current group consisting of 8 members currently have over 50 years of experience on over 100.000.000 m² of jobsites all over the world.
Sustainable Development in the Eyes of the GHN
The GHN members value local human workforce, local resource, as well as respect for the environment and nature through bio-degradable products, recycling and environmentally

 

respectful processes.

 

These are among the building blocks of our Sustainability Charter shared through all GHN members.
Local CAPACITY that enables us to offer Full Range of Hydromulching technologies.
Implement or convert existing turf with sustainable vegetation projects
Implementation of premium turf
Remedy and control erosion
Make use of ADC (Alternative Daily Cover) &enter the world of  phyto remediation
Use Hydromulching technologies on other kinds of projects
AVAILABILITY of everything needed for your Hydromulching and Hydroseeding projects:
A full line of Hydroseeders & Hydromulchers for sales, rent, parts and Assistance
A full and specifically developed line of Hydromulching consumables
Broad Experience and a stunning number of references that will help specify your solutions
Dedicated Training on site of your operating crews that will allow you to  reach your productivity goals
THE GHN members commit to the same vision and working ethics.
We use a 'no contracting' approach
We believe in respecting human values
We share the same business strategy and vision
We offer
 the 
same
standard of assistance and technologies all over the area
We share  the 
same
strategy
in
developing
sustainable
 h
ydromulching
solutions
We s
hare experiences, know-how, information and stock
Spread the science of Hydromulchingthrough education, the sharing of experiences, and the establishment and promotion of standards of best practice in the industry. We are focused on protecting air and water resources, enhancing habitats and promoting biodiversity. We seek to advance the knowledge and understanding of the important role that Hydromulching has to play in both establishing sustainable vegetation, and as a natural high-performance erosion control and carbon capturing solution.
THE Global Hydromulching Network's Areas of Expertise
Hydromulching, Hydroseeding and other technologies have no secrets to the members of the Global Hydromulching Network, the members have vast experience in their specialties.

 

The Expertise ranges from establishing vegetation, controlling erosion an critical areas throughout the globe, confining hazardous substances, reducing impact of landfills and numerous other applications.
Hydroseeding to implement or convert existing turf with sustainable vegetation to reduce maintenance and water management
& embellishment
Hydromulching for  implementation of Premium turf on leisure grounds (ski resorts, Hippodromes) and sports fields (Golf, Soccer fields…)
Hydromulching for remediation and erosion control on large projects (airports, pipeline, mines & quarries, railways, highways etc)  
Hydromulching for greening stabilization systems as alternative to projected concrete, gabions, riprap.
Hydromulching for ADC (Alternative Daily Cover) & Phytoremediation.
Hydromulching for other uses
like vineyards, roof greening, sand stabilization, sedum production.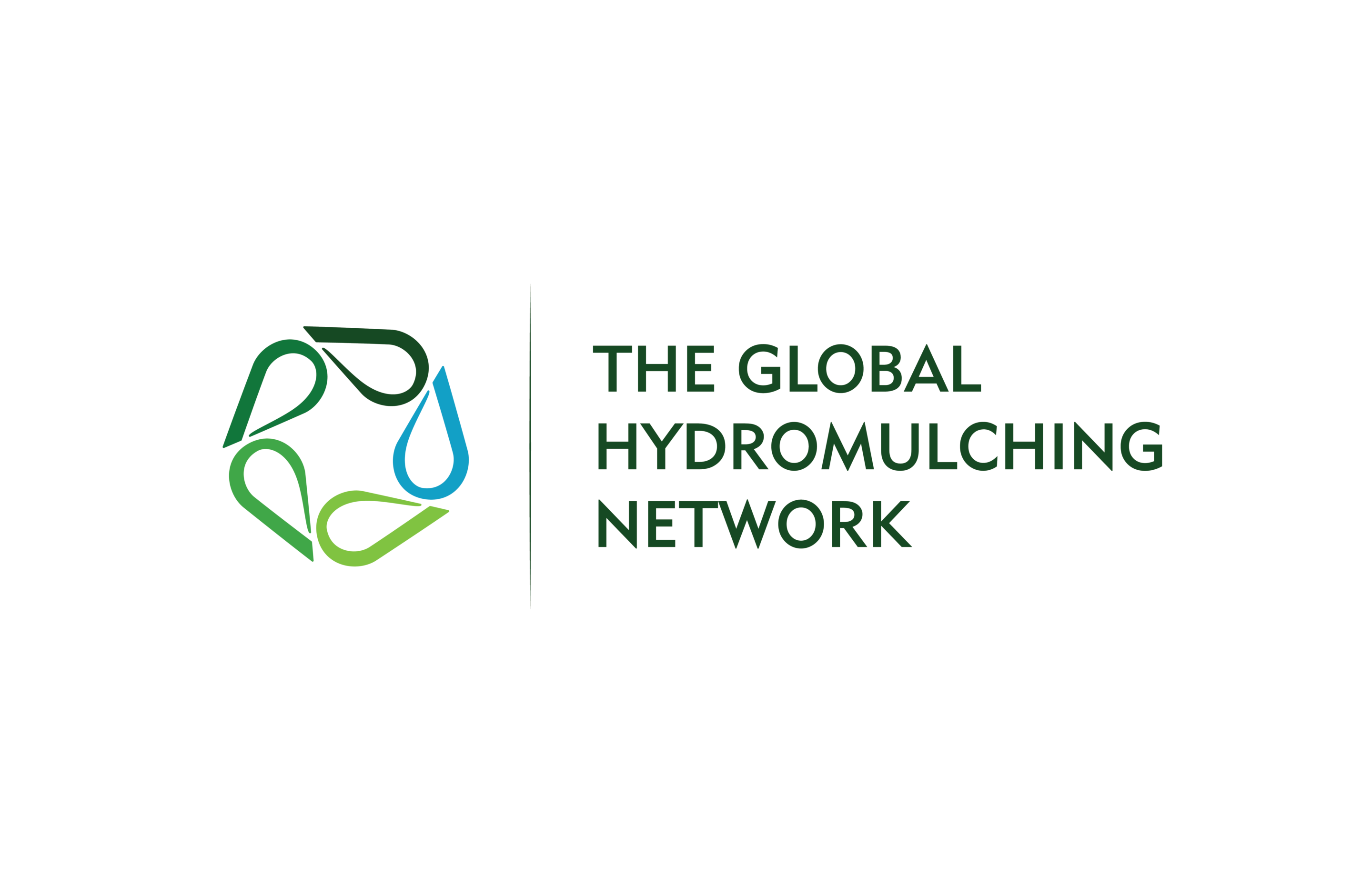 The current 8 partners of the Global Hydromulching Network have vast experiences in several different applications, various ranges of project sizes, the combination of Hydromulching with other technologies or know how of seeds and vegetation in different climate zones.

 

Their area of activity spreads from Europe to the Middle East and Africa, Caribbean and Pacific Ocean Islands as well as Central and South America.
The Global Hydromulching Network join forces in R&D activities, to develop, produce  and market new and innovative integrated solutions.  The Network also owns the following  leading brands :
The Hub from where the GHN operates is based near the Airport annex High-Speed Train Station of Lyon (France).  It allows partners quick access to information, stocks, service, spare parts and human resources.  But it also allows are prospective customers to pay us a visit and see what we stand for. Constant availability of machines, products and parts ensures that partners can talk with confidence to their customers about a wide range of potential jobsites and the solutions to them.
Global Hydromulching Network HQ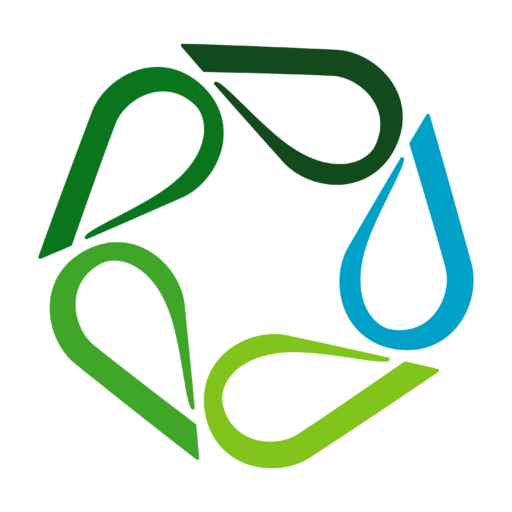 Impasse Vue du Ciel 148 – ZA Grandalisse
69142 Colombier-Saugnieu (Lyon)
FRANCE
Phone: +33 (0)4 37 47 20 20
Email: euro-tec@hydromulching.eu
Web: https://euro-tec.fr
IGG - Internationale Geotextil GmbH
The Global Hydromulching Network Partners have worked already on a large number of different projects.  Here are some reactions from our Customers.
"We appreciated the training thanks to the time dedicated, the clear explanations given on the way these machines work, the maintenance to be observed and done, but also the guidelines on preparation and application on-site.
The fact that Euro-Tec also went on-site with our two operators has proven extremely useful, and has allowed them to better understand the theoretical part of the training.
The pedagogic support is well structured and helps to easily remember the basic principles of the application as well as organizational aspects before and after.
Myself, I really appreciate the fact that you have been with us on the jobsite"
"With over 20 years of experience in the green industry, we know what is important when choosing a business partner. You don't just buy a product, you buy the know-how and the team.
At Euro-Tec, we felt we were in good hands right from the start, which is why we chose a partner outside of our country.
As a provider of complex greening solutions in extreme environments, we depend on both top products and the experience of practitioners in real time – even if we are facing problems right at the job site. EuroTec can offer us both and so a customer relationship turned into a professional friendship, for which we are grateful every day !"
"As 'Alpes Azur Environnement' we have been closely working together with Euro-Tec for over 25 years now.
We appreciate their development of new applications, technologies and products, their capabilities of giving training – on the field if needed, and their overall reactivity.
We have always found machines, materials and a perfect after sales service, which has allowed us to develop our business in France."

Want to work with us?

Contact us!